About TAST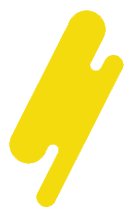 At TAST, we believe learning should be fun! We want to ignite passion and ingenuity in children and youth by assisting participants with enhancing their proficiency and knowledge of engineering, technology and math. By engaging the imagination and curiosity of our children and youth participant's, we aspire to provide our participants with a meaningful learning experience that we hope will motivate and encourage them to aspire for success in whatever future education and professional endeavors their passions lead them.
Our in-class workshops, after school programs, summer and holiday camps, and community programs are aimed at children and youth from grades 1-12 across the Greater Toronto Area and run all year round. Our programs are facilitated by a fun, knowledgeable, and resourceful team of facilitators trained in a wide range of engineering, science, design and technology fields and are passionate about working with children and youth. We want to mentor our children and youth participants to be innovative leaders who will pave the way for a sustainable environmental, social, and economic future. Our programs are based on the curriculum strands established by the Ontario Ministry of Education's Science and Technology curriculum.
TAST is committed to fostering skills in leadership, innovation, and community engagement. We do this by promoting an atmosphere of invention through hands on project based learning. Each workshop aims to help our participants with developing problem solving expertise, creative thinking, team work, and design skills. We encourage our participants to showcase their innovative and sustainable solutions to their peers and community. By providing challenges and opportunities for children and youth to use their creativity to create solutions for real world technical and social problems, we can increase their self confidence, allow them to discover new passions, and inspire them to seek out meaningful careers.