Career Opportunities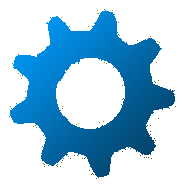 "Let's love ourselves then we can't fail, to make a better situation/tomorrow our seeds will grow, all we need is dedication."
-Lauryn Hill
Do you have amazing expertise in the field of technology and engineering? Do you have a passion for science and technology education, social innovation and working with children and youth? Then TAST may have the employment or volunteer opportunity you have been looking for!
Technovation Academy of Science and Technology (TAST) are seeking energetic, innovative, knowledgeable, and dynamic candidates with an enthusiasm for applied science education, technology design and innovation, leadership, and child and youth community engagement, to join our team.
TAST offers a fun variety of engineering, technology and math based education enrichment services including in-class workshops, after school programs, summer and holiday camps, and special events workshops, aimed at engaging children and youth, from grades 1 - 12 in engineering and technology innovation.
We aim to prepare children and youth to be innovative ready, by providing them with an outlet in which they can engage in fun and meaningful learning experience that fosters skills in technical knowledge, problem solving, ingenuity, personal interests and talent, and leadership. So if you are looking to inspire an amazing child or youth or you are the one seeking to be inspired, we can't wait to meet you! So come join us.
To view and apply for our career opportunities, Click Here.