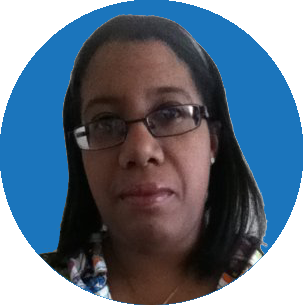 In addition to her role as TAST's Executive Director, she is currently an undergraduate student in Centennial College's Biomedical Engineering Technology Program, and is an alumnus of Centennial College, graduating in 1999, from the Registered Nurse diploma program.
Vareia has worked and volunteered as a Lead Facilitator, mentor, tutor and Program Coordinator for a variety of prominent Toronto-based non-profit child and youth and education organizations. This includes The Boys and Girls club of East Scarborough, Scarborough East's Ontario Early Years Centre and the University of Toronto Imani Mentorship Program - a program of which she is a founding member. Vareia has received various awards, community recognition, and a scholarship for her work and volunteer contributions.
She has a passion for science and technology education, social entrepreneurship, the arts, and especially, working with children and youth. In keeping with her values of being a lifelong learner, Vareia is seeking to pursue post secondary education in the fields of education or medicine. Regardless of where her future professional endeavors lead her, she will always be working towards promoting progressive change for health, education, and child and youth social justice, both nationally and internationally.
Back to Staff